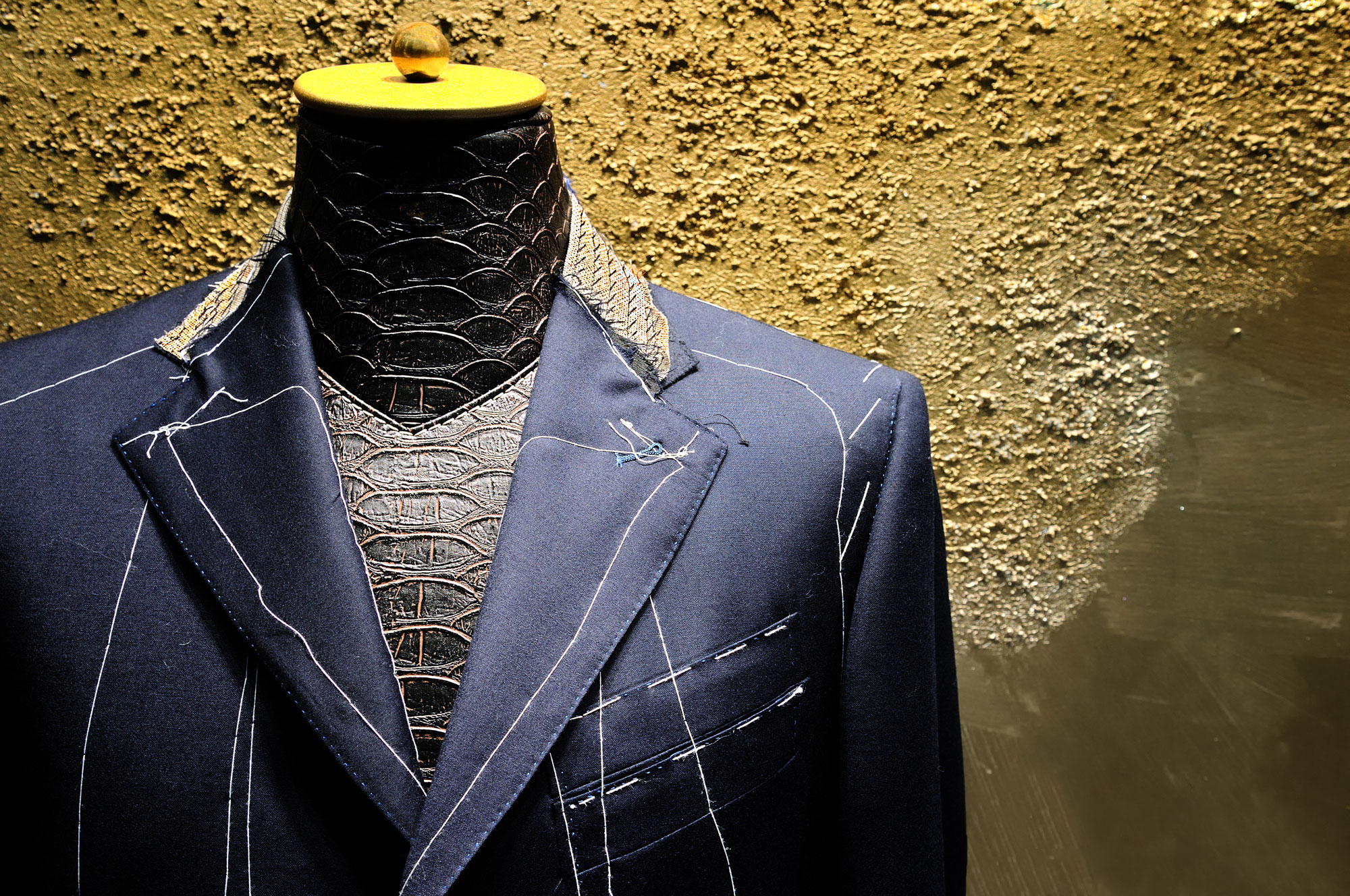 Investment vs. RIght Now. It's a simple choice.
A bespoke men's suit is a joy to wear, but far more expensive than an off-the-rack suit depending on the tailor. The choice is simple: if you trust the tailor, get one bespoke suit so that you know how a good suit should fit. Every suit you buy off-the-rack thereafter can be compared to it. Sometimes, you can find a bargain that fits just as well.
There are those men born with the ability to look great no matter what they're wearing. More than likely, this is because their bodies match that of the models and mannequins used by designers to tailor the prototype of a jacket, trousers, etc. 
When I was in my 20s, I used to buy only Daniel Hechter's jackets and pants because at the time (the 80s), they were affordable and fit like the proverbial glove. A better fitting blazer in a wool-poly blend is better than a cashmere blazer that sags or pinches.
For those men with Scandanavian ancestry, sleeve length can be an issue because their arms are can be an inch or more longer than most (the reason "long" sizes exist).